Staff
Our dedicated staff are here to provide support, compassion, and information to help you through your journey of grief and the celebration of your loved one's life.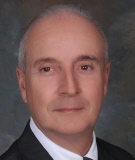 Charles Venuto
A lifelong resident of Orange County, Charles Venuto has over 35 years of service to the community. Charles started his career at Perrott's Funeral Home in Newburgh and was honored to work with David and John Perrott. He then went on to assist John Sloane White. Upon his retirement, Charles purchased the funeral home and has served the community at the same location since 1988.

As a funeral director, Charles prides himself on being a good listener, compassionate and understanding of the feelings and varied background of the family members. In addition to serving the community as a funeral director, Charles has been on the board of Meals on Wheels of Greater Newburgh for over 25 years.

Dignity and respect are our watchwords when helping a family arrange the funeral of a loved one.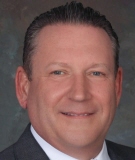 Todd C. Morrill, Sr.
A lifelong resident of the Town of Newburgh, Todd C. Morrill, Sr., became a licensed funeral director in 1984. Since his graduation from S.U.N.Y. Farmingdale and completing his residency in Long Island, NY, Todd has served communities and countless families, in funeral homes in Orange, Putnam and Westchester counties for 35 years. In 2017, Todd joined the staff of White, Venuto & Morrill, FCS and continues to strive to serve families of all denominations, with compassion, fairness, and dignity, in their time of need.

Todd is married with two children.